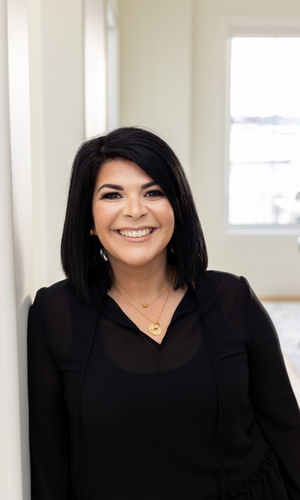 Matthew Barry and Erin Willman Real Estate Group is excited to introduce our Office Manager, Dora,
who has been an integral part of our team since November 2020. With over 16 years of experience
living in St. Albert's Northridge community and a business diploma from NAIT in Marketing, Dora brings
a wealth of knowledge and expertise to our office.
Dora is responsible for managing the administrative aspects of our office, including coordinating
communications, client events, bookkeeping, and payroll. She is also responsible for ensuring that all
office functions run smoothly. Dora's creative and fun ideas are instrumental in connecting our clients'
and agents. Whether it's organizing events or ensuring that possession gifts are delivered on time, Dora 
always goes above and beyond to exceed our clients' expectations. 
When she's not busy managing our office, Dora can be found on the soccer field with her two boys and 
her husband, who will be celebrating their 20th anniversary in May 2023. We are thrilled to have Dora as 
part our team and look forward to continuing to provide our clients with exceptional service.